Our Projects
What They Say

Improve efficiency and increase profits

"Idexsoftware understands how software is supposed to work. Software is supposed to improve efficiency and increase profits and Idexsoftware knows how to make this happen.?"
by: Victoria O., Operations Manager
Latest News: SEO and ad campaign management available now
Featured Works

Idexsoftware develops powerful software for the internet
The developers at Idexsoftware are experts creating software and websites that manage your information in real time and share your data across multiple locations. Here are some of the products we have developed: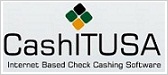 CashITUSA
Our unique Cash-It USA Financial Service Business Management System and our concept of real-time information sharing enables our clients to manage all aspects of their check cashing and financial services business profitably and efficiently. Cash-It USA is the only real-time, internet-based, biometric identification system on the market today.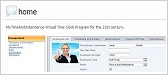 MyTimeAndAttendance
Idexsoftware developed an Internet-based biometric time and attendance tracking system that is saving its users thousand of dollars each year because with a biometric time and attendance system you only pay for the time employees are actually there. Biometric time and attendance systems enforce work rules automatically!
"Biometric" systems use a measurement of a physical human characteristic against a previously stored image for the purpose of recognition. With a biometric time and attendance system, an employee must be physically present at the time-keeping station to clock in and out. Only the employee can record his time.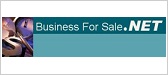 Businessforsale.net
The webmasters at Idexsoftware created an amazing website to help business owners to sell their businesses. This site is unique because not only can every business be searched on the site, but also because each business for sale is a unique individual page which can be found through Internet search engines.